Where Can I Find...
Sadly Parsimonious does not have it's own search engine and typically the things people ask for are files which are no longer on the site (so a search engine wouldn't do much good even if we did have one).
During 2008-2011 a large quantity of items were removed (in preparation for our newest version of the website). These are generally very old files which now fall below the quality standards of the site. These files have been re-homed, however and you should be able to find most (if not all) at:
Ginnie and her crew have worked tirelessly to rescue a huge quantity of content from sites like ours that like to have the occasional clear-out, and also sites which have closed their doors. You will need a Yahoo account to use the groups, additionally you'll need to ask the moderators where to find the files you're looking for, since they have many thousands of groups for all the different sites they now host.
I'm sorry to say that I don't have a complete directory listing available - nor the time to put together a catalog to show pictures of these removed items so unless you are looking for a specific item there isn't really a general browsing option for this content, however as it was all removed for quality control reasons, you're really not missing out on any amazing gems!
Hairstyles on In Fashion Previews
Parsimonious has never had new mesh hairstyles for The Sims 2. All the lovely shiny new hairstyles you see in our clothing pictures come from other websites.
In 2010 I did try and address this question once and for all (being oh so very sick and tired of hearing it all the time) by adding site links to the information on every single photo (which took weeks to set up), however during that time many of the sites have disppeared and I simply don't have time to keep an up-to-date list any longer.
Instead I recommend asking Google for Sims 2 free hairstyles - you'll find a much bigger selection must faster than by me giving you a short list of dead sites!
Soulberry Aromatherapy Burners
In 2007 I made a set of aromatherapy burners which affected Sims moods when placed nearby (and steamed!). Whilst the idea was good, unfortunately my modding abilities are not and after 7 revisions attempting to get these files to work properly without conflicting with the Open for Business crafting stations (they were based on the Snapdragon flowers), I still could not get rid of all the problems and they were dropped from the site.
There have been notices on the site asking any competant modders to help fix these items since 2008, however many years later I haven't had any offers of help in spite of advertising a cash reward of $200. The reward has now been withdrawn and this failed set is now officially offline for good.
Winter Wood Collections
Several log themed sets were made for our Christmas calendar in 2005, a bathroom, bedroom, study, dining and living room set with holly leaf motifs. Unfortunately the whole collection was made in a huge rush, the meshes were not well made and in many cases too high poly.
In 2009/10 the bedroom, livingroom, dining and bathroom were redesigned (without the holly) and republished - you can find them online in our Sims 2 Furniture section:
I hope to re-do the study at some point in the future. There was NEVER a KITCHEN set in this theme, although I'm aware a lot of people wanted one, so again, it is something I hope to find the time to make.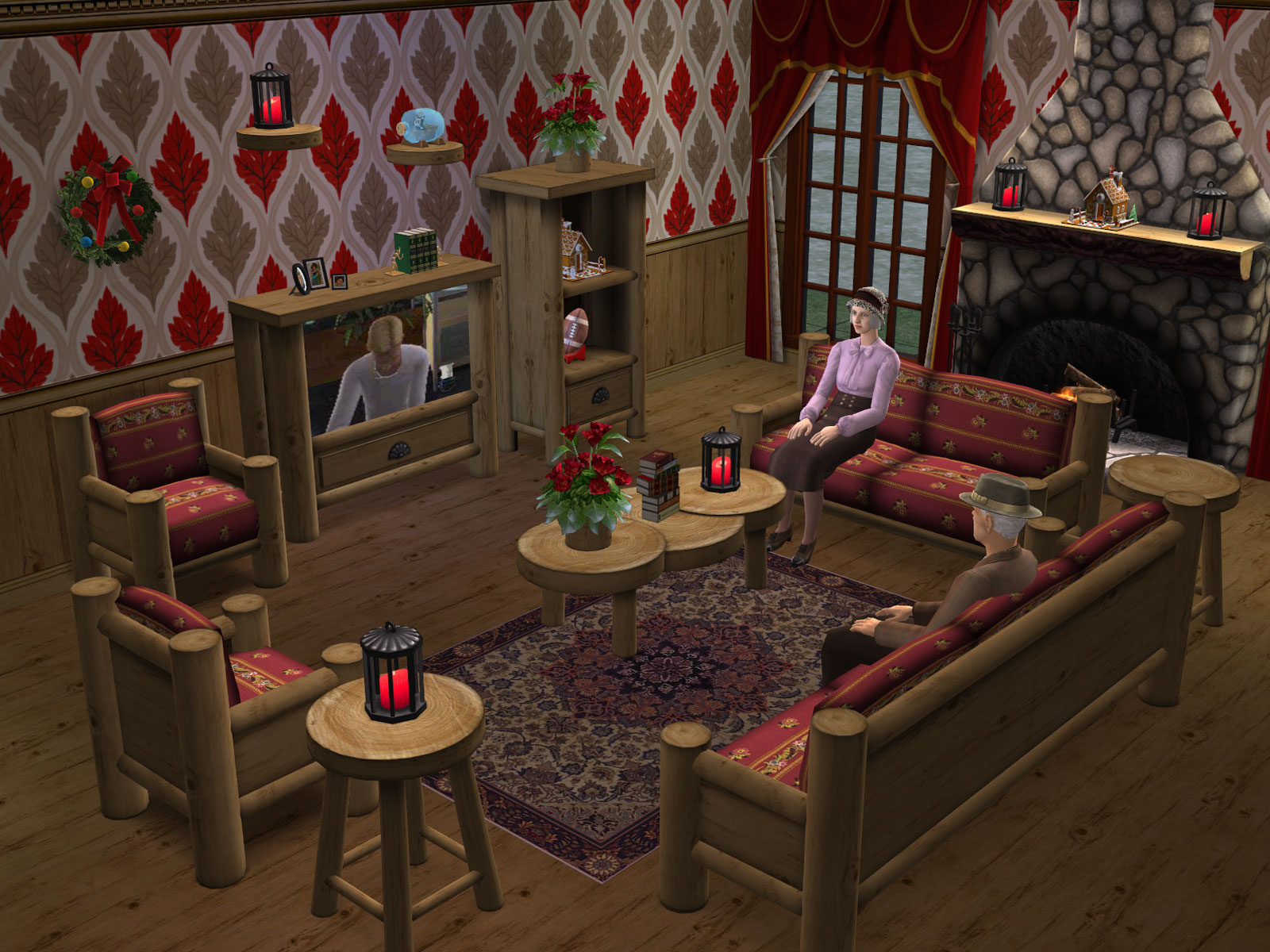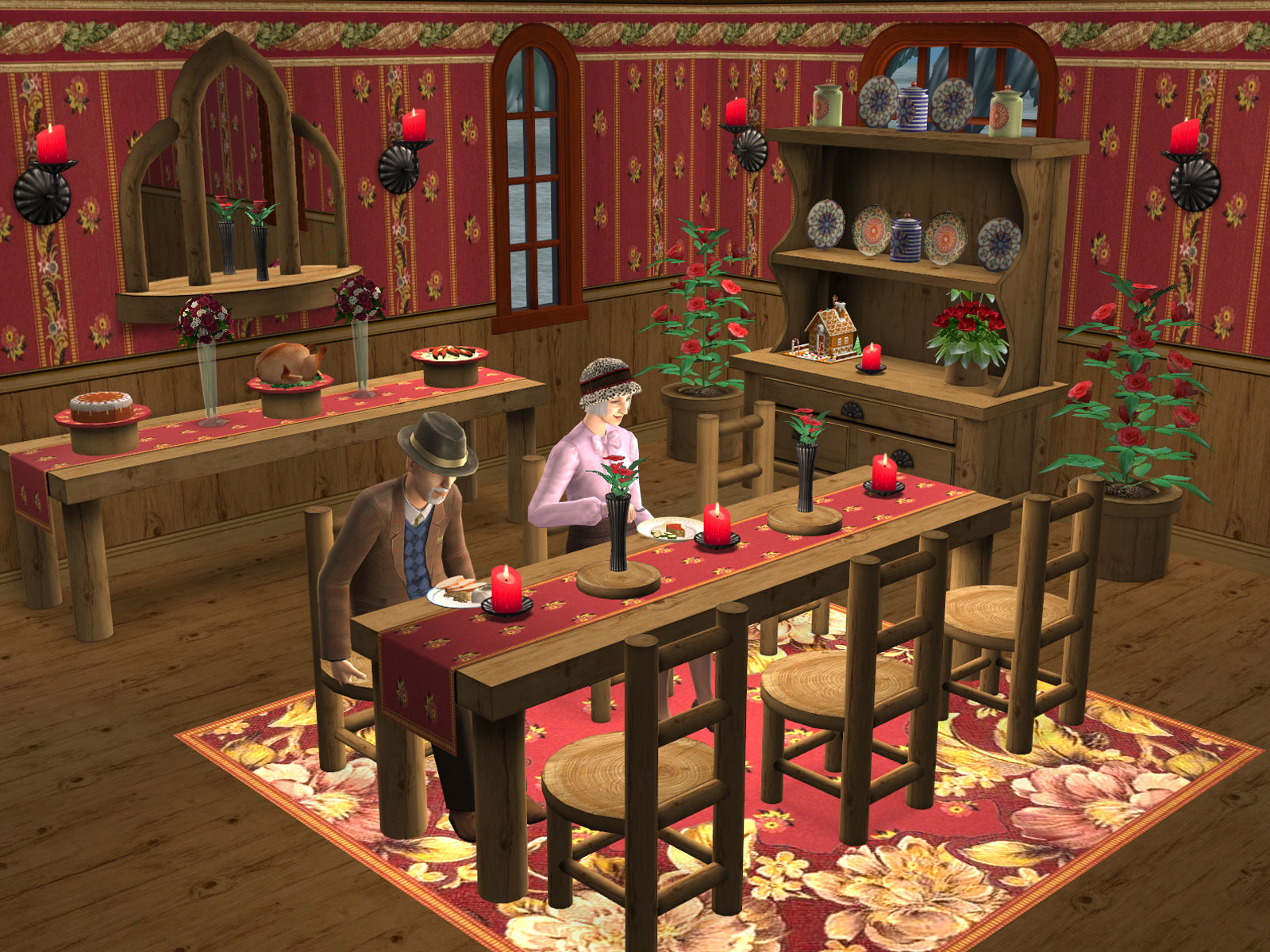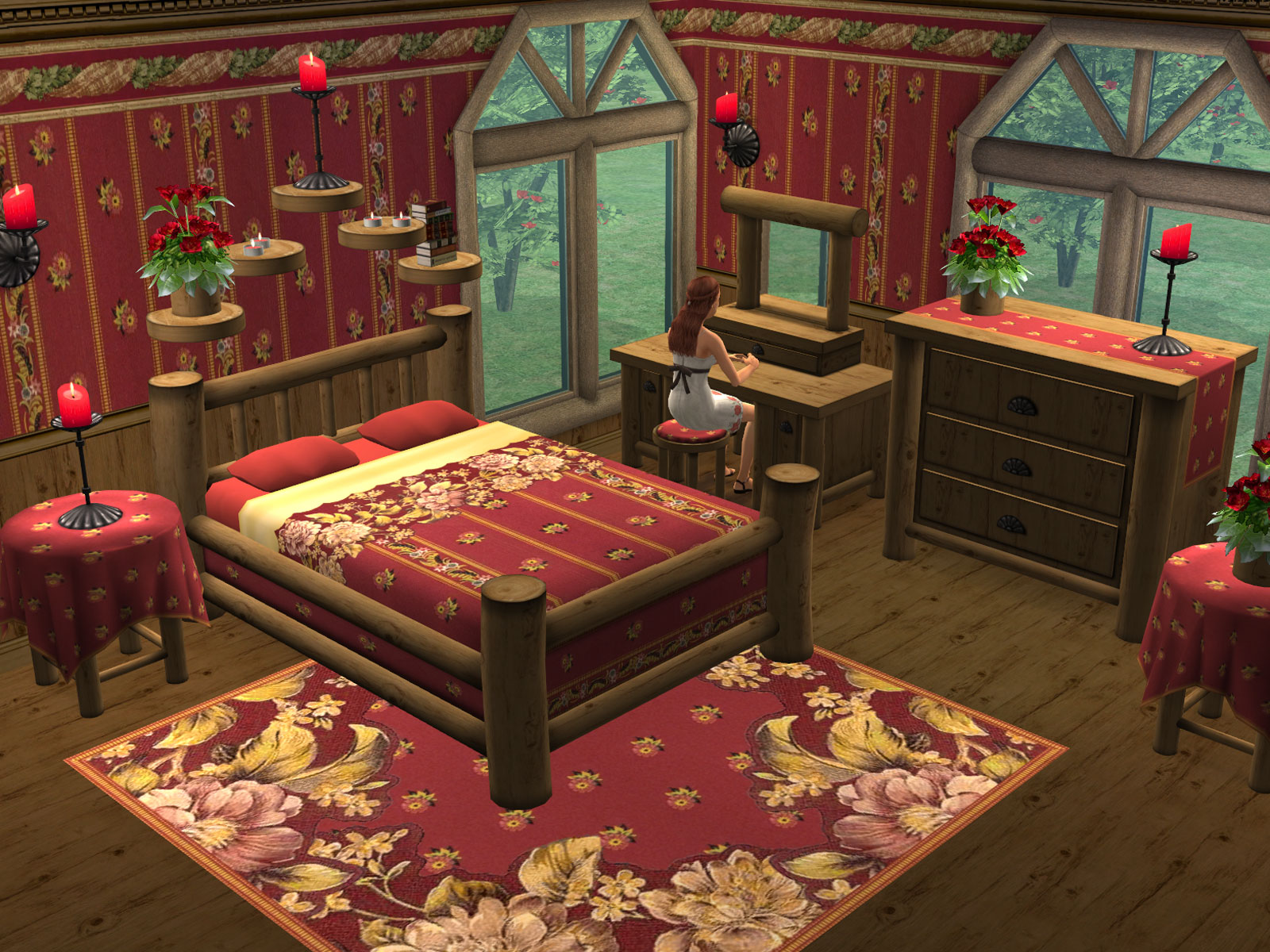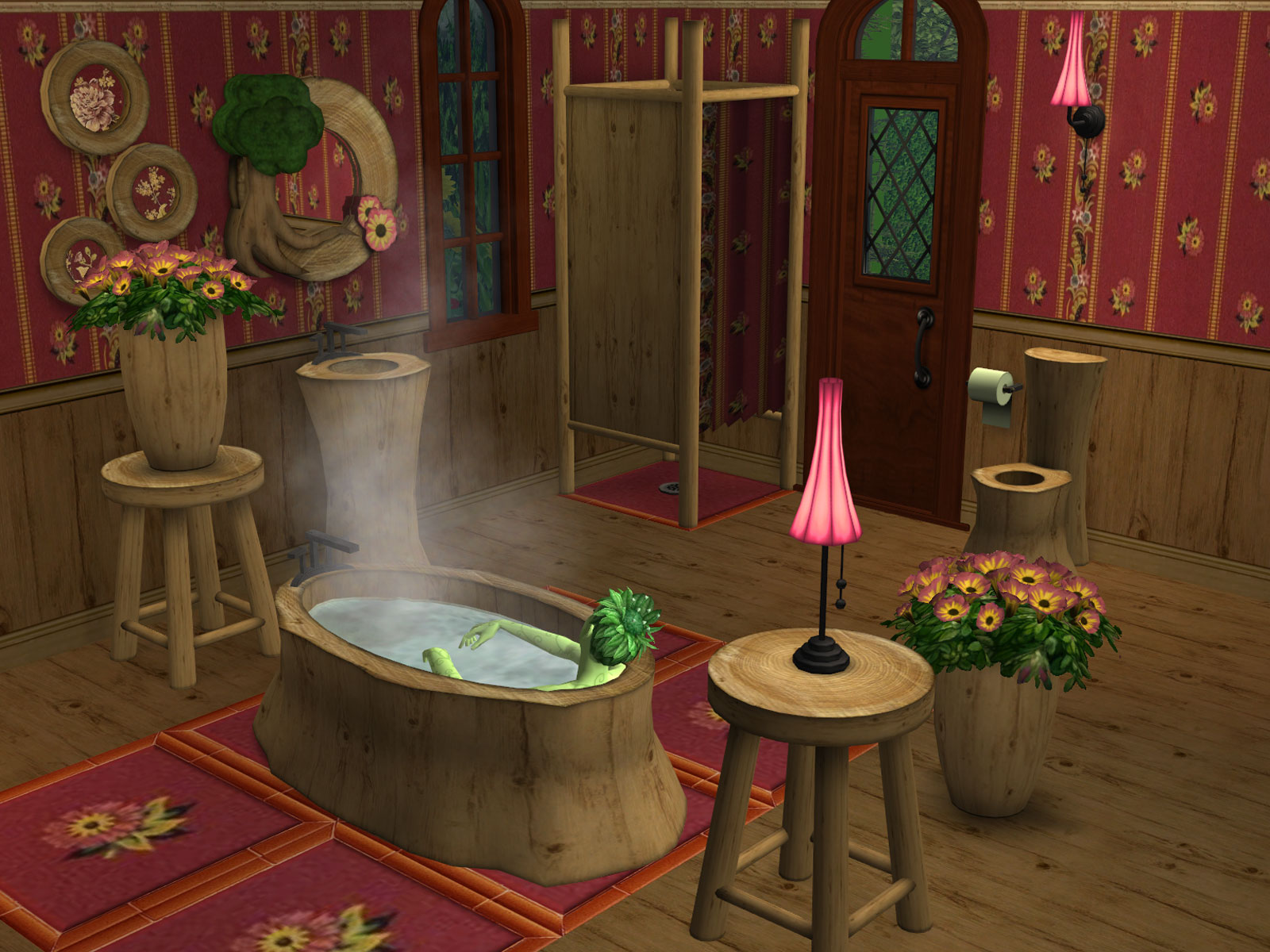 Panacea Perfumes
I get asked for this set a lot - I'm not sure why, it's available on the site, you can find it in our New and Modded Objects category: